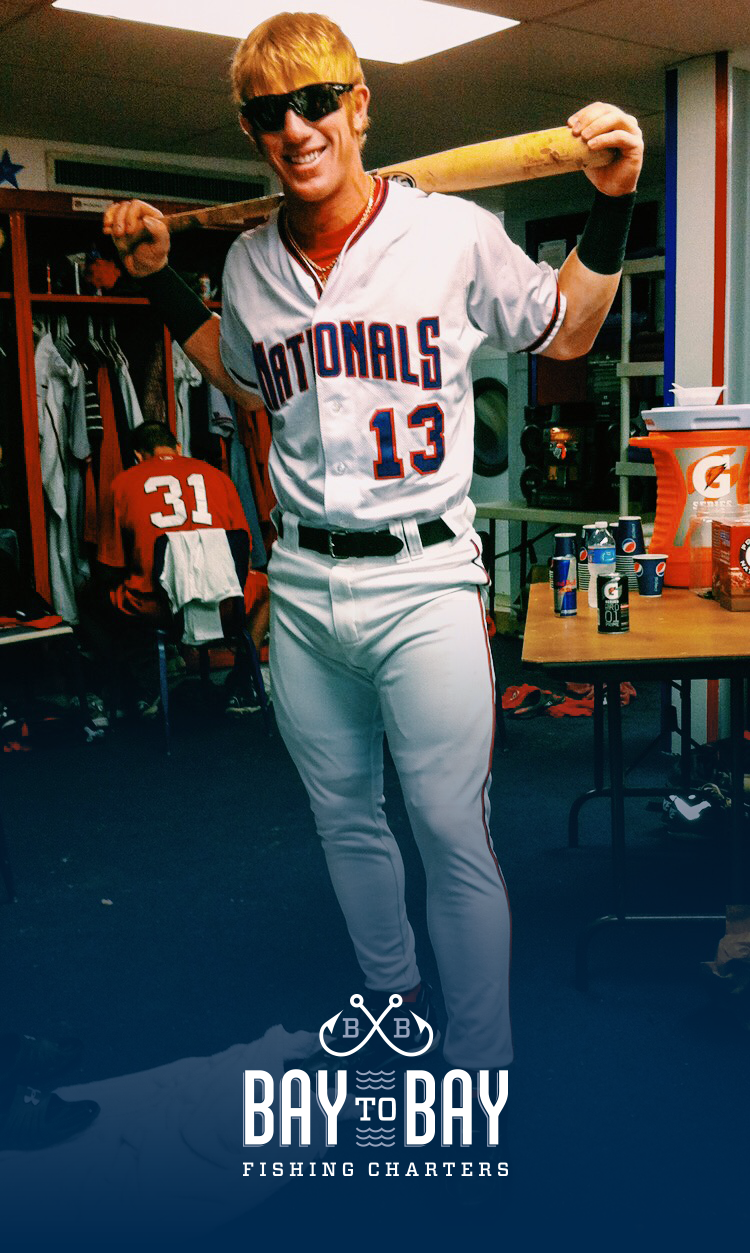 Meet Captain Brian Peacock
I was born and raised in Bradenton, Florida, in a house overlooking the Manatee River. I spent most of my childhood fishing with artificial lures or wading in river behind my house. I was born with a fishing pole in my hands.
During the school year I would head down to the river after school to fish with my brothers or friends for snook, redfish, trout, flounder or anything else that would bite. When I wasn't in the river chasing fish, I was playing baseball. And both baseball and fishing have been stuck with me ever since.
After my senior year in high school, the Oakland A's drafted me as a catcher in the 22nd round. The negotiations did not work out so I decided to go to a local community college, Manatee Community College, where I played two seasons and was later drafted and signed by the Washington Nationals.
I played 10 years of minor league baseball with the Nationals, and the Cincinnati Reds. After my last year of playing, I knew that it was time to make my other lifelong dream come true, fishing.
A 4th generation Floridian, my family has been a huge part of my knowledge and success when it comes to fishing in the Tampa Bay, Anna Maria Island and Sarasota Bay areas. Whether it comes to catching reds on the flats, trout in the deep grass or snook in the mangroves, I can assure you that I will put you on the big ones!
Thanks for letting me share a little bit about myself and hope to have you hooked up fishing with me soon!
Thanks,
Capt. Brian Peacock